100 Team GB contenders for London 2012: Richard Faulds
Last updated on .From the section Olympics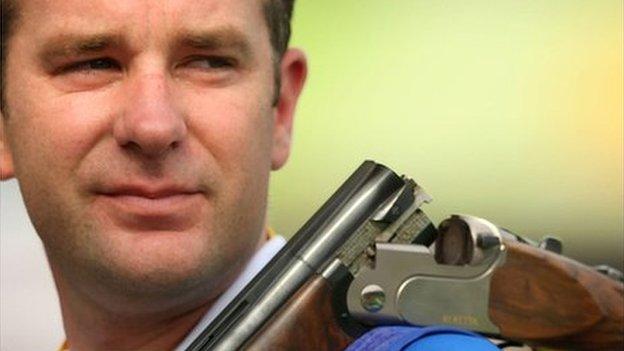 Shooting (double trap)
Career highlights
A veteran of four successive Olympic Games, Faulds won gold in the double trap clay shooting in 2000 when he beat Australia's defending champion Russell Mark in a dramatic shoot-off in Sydney.
He has won a medal of every colour at the European Championships, including gold in 1997, and has earned a bronze medal and six other top-10 finishes in World Championships.
Career lowlights
A distraught Faulds struggled to contain his grief after failing to make the final at the 2004 Olympics, and was reportedly seen in tears on the phone to his family. He even contemplated retirement.
He changed his rifle in 2010 and initially struggled to adapt to it, consequently missing out on the British team for the World Championships in Munich.
Career background
He started shooting after being bought lessons for his 10th birthday by his dad; by 16, Faulds was junior world champion and at 19 he came fifth at the Atlanta Olympics.
Did you know?
As a child, Faulds' left eye was so weak that he needed special exercises to strengthen it. He was also told by his PE teacher that he had no hand-eye coordination. He now shoots left handed, left eye dominant.