Japanese city Hiroshima withdraws 2020 Olympics bid
Last updated on .From the section Olympics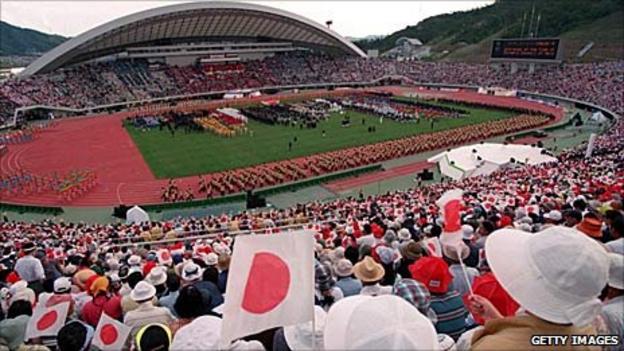 The Japanese city of Hiroshima has pulled out of the bidding to host the 2020 Olympic Games.
Hiroshima had proposed a joint "peace bid" with Nagasaki but outstanding debts from staging the 1994 Asian Games prematurely ended their candidacy.
Mayor Kazumi Matsui told the Japanese Olympic Committee: "The city is still continuing to repay loans from 1994."
Japan may still bid for the 2020 Games with Tokyo, beaten to the 2016 Olympics by Rio de Janeiro, poised to run again.
Tokyo governor Shintaro Ishihara reiterated his hopes that Japan's capital city could rebound from the disappointment of losing out in 2016 with a successful bid for 2020, 56 years on from first hosting the Games.
"It's better not to extinguish the torch," he said.
Hiroshima's bid with Nagasaki, the only other city to have suffered an atomic attack, was designed to be a move to promote nuclear disarmament.
However, Nagasaki abandoned its 2020 Olympic ambitions last January, also citing financial difficulties.
"It's a shame that [Hiroshima] has pulled out but it's unavoidable," said JOC president Tsunekazu Takeda.
Candidate cities must submit bids to the International Olympic Committee by 1 September 2011 and the host city is scheduled to be selected in September 2013.
Italian capital Rome, which beat off domestic competitor Venice, has been named as the first official bidder.