Gail Emms on the importance of school sport

By Gail Emms
Former Olympic badminton medallist
Last updated on .From the section Olympics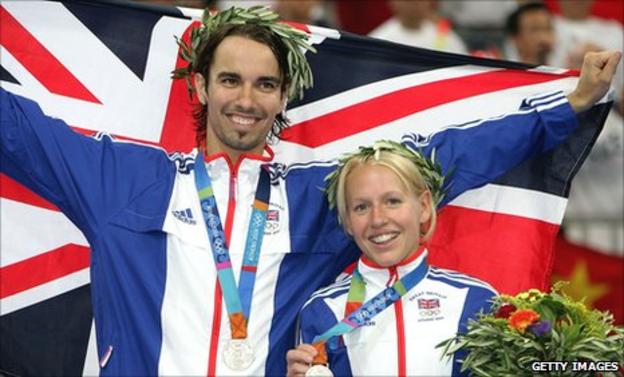 School sport is the bedrock of our country's success in international competition. And I should know.
If my school - Dame Alice Harpur in Bedford - had not been so sport minded with great PE teachers, I doubt I would have achieved such a high standard as an international badminton player.
I was also part of a highly successful hockey team at Dame Alice - we were national schools Under-18 indoor champions - and this was a formative experience for me.
Winning is great, but when you do it with your school-mates it is even better. That spirit is something I now try to convey to today's school pupils in my latest sporting role.
I have been an ambassador for the Youth Sport Trust since I retired as a player two and half years ago. It means I now go into schools and talk to groups of young people about sport, trying to inspire them. And with London 2012 so close, I use Olympians as role models.
Schools are now offering more activities to help students get the most out of PE lessons - and badminton has thrived. For example, four years ago the entry for the National School Champs was just over 400 schools; for the 2011 finals last weekend at Center Parcs in Nottinghamshire more than 1500 schools and some 22,000 pupils entered.
In the championships, there were nine schools in each of the Under-14 girls, Under-14 boys, Under-16 girls and Under-16 boys events. The atmosphere was fantastic and Center Parcs proved a perfect setting for the competition.
From the start the competitiveness was evident in all events. But it was no more apparent than in the Under-16 boys and girls finals which were so close that both went down to the very last game.
There were occasional outbursts. One girl threw down her racket after losing but the nearest she came to a verbal volley was to tell her father - "I need a cappuccino."
I believe we need to maintain competitions like this at the pinnacle of school sport and every help should be given to make this happen .
Winning as part of a school team was something so special to me. What I learnt about teamwork, discipline, and morale on the hockey field helped me greatly in my badminton career, especially in mixed doubles in which I won Olympic silver at the Athens Games in 2004.
But the fantastic memories of my sporting schooldays and the camaraderie are of equal importance to me. I loved the tour environment and remember how we used to sing Tina Turner's "Simply the Best" on the coach over and over again until our throats were sore. I still keep in touch with all my old team-mates.
As adults, can we put a price tag on that? The hopes, dreams and goals of young people are surely the most important thing we can encourage and develop.
So I have a plea to sporting national governing bodies - keep these competitions thriving and help schools maintain sport at its current high level.