World Superbikes: Lake Torrent circuit still on course - developers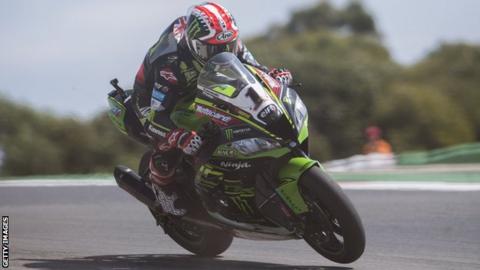 Manna Developments say funding remains in place to deliver the multi-million pound Lake Torrent motorsport facility despite going into receivership.
The £30m project is aiming to develop 160 acres of clay pits in Coalisland.
"Our funding partner is aware of the status of the planning and the appointment of a fixed-asset receiver but remains committed to making the funds available," read their statement.
"Our focus remains on the delivery of Lake Torrent."
According to Companies House records, Manna Developments Ltd went into receivership on 22 October.
Development on the site of the proposed world class facility stalled earlier this year.
This was reportedly because of "planning issues and tests relating to old mineshafts on the site".
The statement continued: "While this is of course a disappointing development, it has not come as a surprise. We met with the fixed asset receivers last week and remain in dialogue with them through our legal representatives.
"Funding remains in place to deliver Lake Torrent, but as is the case with any loan, there are conditions which relate to the release of funds - be it for a mortgage on a home, or otherwise.
"Unfortunately the challenges in resolving one particular planning issue have been such that it hasn't been possible to fulfil the relevant conditions precedents.
"There are clear timings for the likely receipt of these linked specifically to the resolution of the final outstanding planning issue."
Earlier this year Manna Developments Ltd signed a three-year agreement with World Superbike Championship owners Dorna to host a round of the global series, starting in 2019.
However it became obvious that the proposed 2.2-mile circuit would not be ready in time after construction had been delayed.
"With a contract already in place to host the World Superbike Championship, everyone needs to work together to seize this once in a lifetime opportunity to really further enhance Northern Ireland's reputation on the global motorsport stage," argued Manna.