North West 200: Ian Hutchinson back with Padgett's for NW200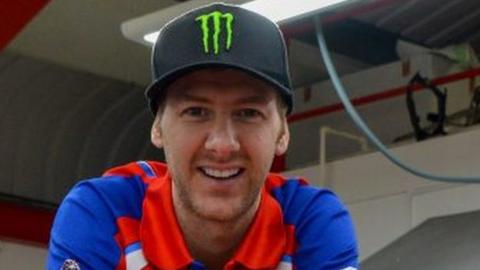 Ian Hutchinson will ride a Padgett's Honda in both Supersport races at this week's North West 200.
The three-times North West winner will ride the Padgett's machine alongside Honda Racing Fireblades in the Superbike and Superstock events.
It will be the first time the 38-year-old has ridden with Clive Padgett's squad since winning five TTs in 2010 with the Batley outfit.
Hutchinson his recovery from leg injuries to compete in the NW200.
"Originally I had planned to ride with the Honda Racing team in all three races but because I didn't know until just two weeks ago that I would be able to race those plans changed." explained Hutchinson.
"Clive's circumstances had also changed with Bruce Anstey not riding this year so we were able to get the deal sorted."
Padgett explained that Anstey, who is ill with cancer and will not race this year, has given his blessing to the Englishman riding his bike.
"I rang Bruce and asked him if he was OK with Ian riding the bike and he had no problem with it at all," he said.