Bruce Anstey poised to miss 2018 road racing season because of illness
Last updated on .From the section Northern Ireland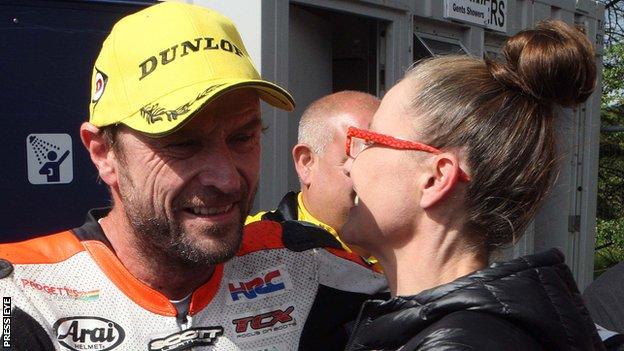 New Zealander Bruce Anstey is highly unlikely to compete in the 2018 road racing season as he battles a serious illness.
The 48-year-old, whose impressive career includes 13 Isle of Man TT wins, has "multiple tumours in his lungs and a tumour on his spine".
He wife Annie added on Facebook that Anstey also has a "blood clot on the lung just to kick him while he's down".
"He is waiting for a treatment plan and should be starting it very soon."
"I doubt very much Bruce will see any racing this year, but we won't rule that out lol!," she said.