Coaches to lose jobs after funding for schools programme ceases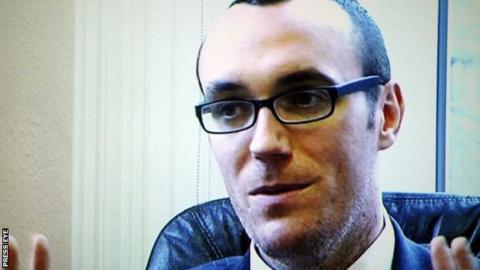 Over 50 school coaches on the Curriculum Sports Programme will lose their posts after the Department of Education ceased funding.
The scheme, which has been running for a decade, sees coaches provided by the Ulster GAA and Irish FA working in around 450 schools a year.
"Financial pressures on the education budget in 2017-18" was the reason given by the department for the funding cut.
IFA director of development Michael Boyd said the move was "devastating".
He added: "These staff are important in regards to engaging with young people, schools and parents while delivering the curriculum sports programme."
The coaches have been notified that their contracts will expire at the end of next month.
The department added that financial pressures have "meant that the continued annual payment of £1.3 million for this contract has not been possible without further reductions in the budget for the department's core services of early years, youth and schools".
The department's decision has also been criticised by Ulster GAA chief executive Brian McAvoy.
"It is a great help to teachers when coaches come into the school and assist them," he said.
"It is not looking good but we will fight to the the 11th hour - talks are ongoing."