BBC Sport - Comedian Shane Todd's pilgrimage to Las Vegas for the Carl Frampton fight in 90 seconds.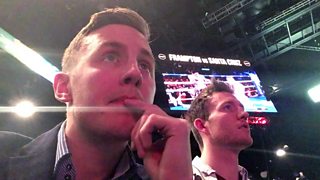 Shane Todd following Frampton
Comedian Shane Todd made the pilgrimage from Holywood (with one 'L') to Las Vegas for Carl Frampton's world title fight against Leo Santa Cruz.
Fast forward through his journey in 90 seconds.