North West 200: Alastair Seeley to ride Gearlink Kawasaki Supersport bikes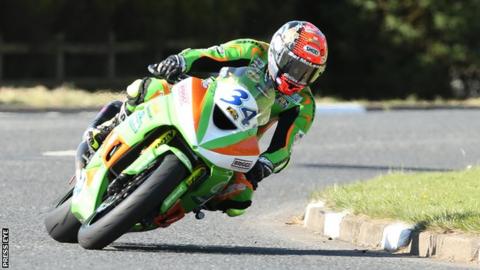 Alastair Seeley has secured Gearlink Kawasaki Supersport machinery for the North West 200 road races in May.
The Carrickfergus rider holds a record 17 victories at the international event and won both Supersport races in the same team's colours last year.
Seeley, 37, also won a Supersport race for Gearlink Kawasaki in 2013.
The former British champion is still on the lookout for 1000cc bikes to ride at the North West and is seeking a suitable British Championship berth.
Seeley parted company with the Briggs Construction BMW outfit at the end of last year's British Superbike campaign.
"I am looking forward to joining the Gearlink Kawasaki team again on the record breaking ZX-6R," said the ex-British Superstock and Supersport champion.
"Everything I asked from the team in 2016 was given to me, the same again would be nice and repeat results would be awesome.
"My crew chief will once again get the bike dialled in like in 2013 and last year and hopefully that will mean we can pick up where we left off."