Mar-Train Racing team quits sport after 11 years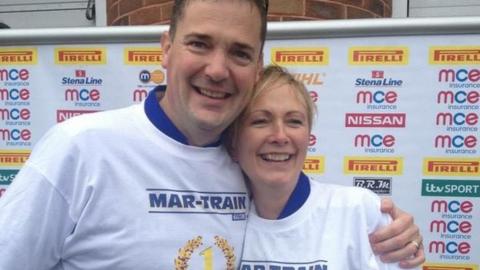 Lisburn-based Mar-Train Racing are withdrawing from motorcycle racing after eleven years in the sport.
Owned by Tim Martin and his wife Sonya, it became one of Northern Ireland's most successful teams with circuit and road race success.
The team declined an option to extend their official Yamaha UK road race deal for a further two years.
"I know it's the right time for us to step down both as a team and a family," said Tim Martin.
Stuart Easton won the British Supersport title for the team in 2013 followed by Alastair Seeley's double at the North-West 200 the following year.
The team also secured podium finishes at the Isle of Man TT and Ulster Grand Prix.
"This has been a tough decision to make but when I consider the personal commitment required for another two years I just feel that a decade has been enough and it is time to step back," he added.
"We have been lucky to work with a number of excellent riders and I would like to thank them all for their time with us.
"If I have to single anyone out I would have to say Stuart Easton is a class act both on and off the track and an excellent example for any young rider out there."