Michael Dunlop clinches double at Classic TT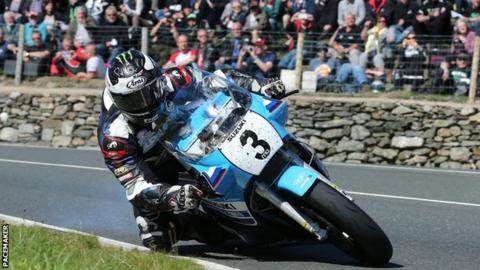 Northern Ireland's Michael Dunlop has won Monday's showpiece Superbike event at the 2016 Classic TT Races on the Isle of Man.
It was the 27-year-old Ballymoney man's second win of the day as he had earlier sealed victory in the Junior race.
Dunlop retained the Superbike title with what was his third career win in the event.
He led from the start to finish 19.2 seconds ahead of Dean Harrison with James Hillier taking third place.
Dunlop, a 13-times winner at the TT, broke Bruce Anstey's lap record on his second circuit with a new best of 126.808mph
He also set a new record for the overall time in the four-lap race.
Dunlop's 31-year-old brother William was seventh in the Superbike race.