Northern Ireland's Commonwealth Youth Games bid under threat
Last updated on .From the section Northern Ireland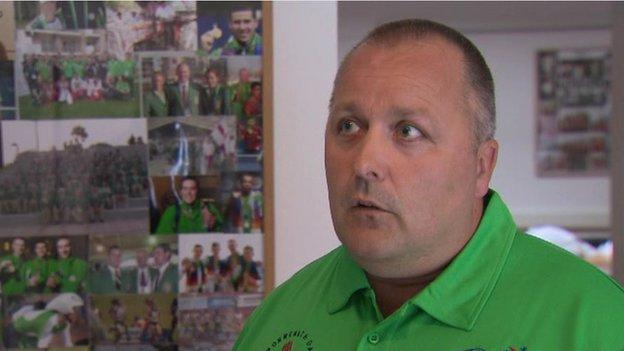 Northern Ireland's hopes of hosting the 2021 Commonwealth Youth Games appear to be under threat.
The Northern Ireland Commonwealth Games Council has made an expression of interest to host the event and Stormont has backed the plan in principle.
But the Northern Ireland Executive has not yet met to discuss hosting the Games, which would cost around £3.75m.
"All we are looking for is for people to make decisions," said Conal Heatley, NI Commonwealth Games Council official.
"We met at ministerial level on 1 June and it was made very clear to us that there were issues in the political sphere.
"We met with DCAL and DETI ministers and they were both very supportive and acknowledged the work we have put into it.
"But obviously the executive has not met (to discuss the issue) and the bid has not been assessed at that level."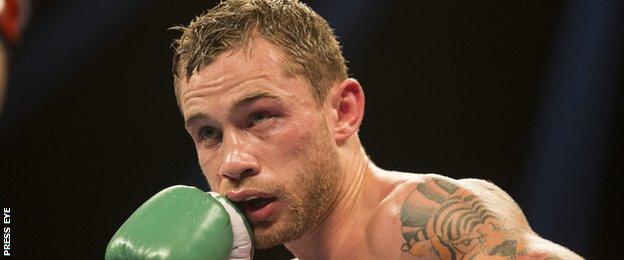 Boxing stars Carl Frampton and Michael Conlan have been among the list of Northern Ireland athletes to have competed at the youth games over the last decade.
The Games see around 1,000 athletes aged from 14 to 18 competing against 70 other nations.
Olympic and Commonwealth Games gold medallists Dame Mary Peters says that missing out on the Games because of prevarication over funding would be "a tragedy" for Northern Ireland sport.
"This won't happen again. We've got to find the money to make it happen," said the first lady of Northern Ireland sport.
Botswana and Jersey were the only two other countries to bid for the 2021 Games but Jersey have since pulled out after saying that they would be unable to compete with Northern Ireland's sporting infrastructure.
Northern Ireland delegates will head to the Commonwealth Games general assembly in Auckland this weekend where they expect to be asked about the status of the 2021 bid.
"To fail because we simply cannot submit a bid," added Conal Heatley, shaking his head.
Northern Ireland athletes travel next week to Samoa where this year's Commonwealth Youth Games take place next month.