Alastair Fisher and Gordon Noble take Scottish Rally win
Last updated on .From the section Motorsport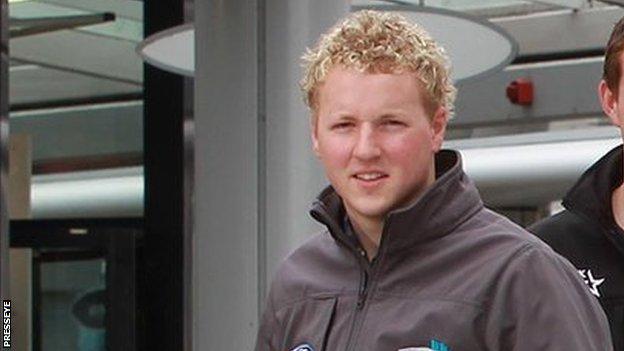 The Northern Ireland pairing of Alastair Fisher and Gordon Noble have won the Scottish Rally, round three of the British Rally Championship.
For young Tyrone driver Fisher, it was his first success in the series in which he first competed in 2008.
Fisher had come close to securing his maiden victory on several occasions in recent years.
Championship leader Jukka Korhonen was second, leaving him with a five-point lead over second-placed Fisher.
The season has now reached its halfway mark.
Fisher did not have it all his own way though, swapping stage times with Tom Cave and Ieuan Thomas from the start.
Korhonen and Marko Salminen struggled to find a rhythm, losing out by 14 seconds to the front pair after the spectator stage at Heathhall.
With stage eight cancelled, there were not enough stages for Cave to mount a comeback.
The next round of the championship will be staged in Northern Ireland on 23 and 24 August.