Ugly scenes mar Sigerson Cup game between St Mary's and NUI Galway
Last updated on .From the section Northern Ireland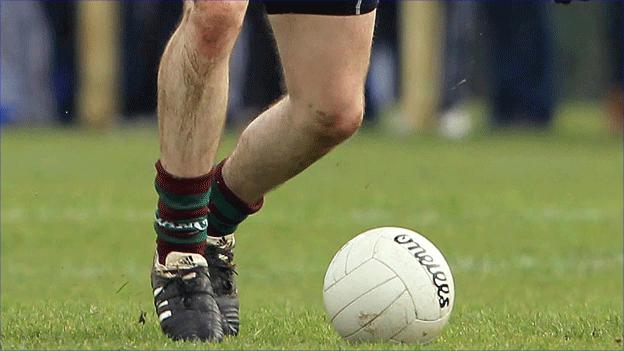 The Higher Education Council are awaiting the referee's report before deciding whether to act following ugly scenes after the Sigerson Cup game between NUIG and St Mary's on Wednesday.
NUIG won by 0-6 to 0-5 in a tight encounter but the full-time whistle sparked huge anger directed at the referee.
The referee and two of his umpires were surrounded and confronted by players after the game, and a number later tried to enter the clubhouse.
St Mary's had the chance to equalise in the dying minutes of the game in Dangan, when goalkeeper Niall Morgan came forward for a 45.
The kick dropped short and referee Sean Carroll blew for full-time.
The St Mary's players appealed that there was 30 seconds remaining and their sense of injustice appeared to play a part in the jostling and ugly events which followed.