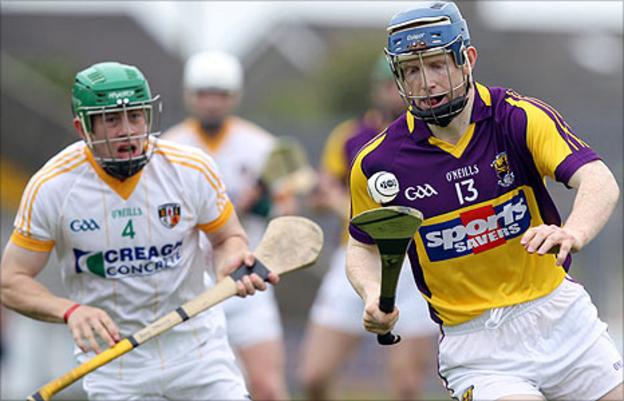 Antrim managed just three points in the second half as Wexford powered to a convincing victory and a Leinster hurling semi-final date with Kilkenny.
The Ulster county, boosted by an early Conor McManus goal, had been just two behind at half-time, 1-10 to 1-8.
The Antrim points had come from Neil McManus (4), Karl Stewart (2) Paul Shields and Darren Hamill.
Jim Berry got Wexford's first-half goal while Rory Jacob and David Redmond netted after the interval.
Antrim's points in the second half were scored by Barry McFall, Neil McManus and Stewart.