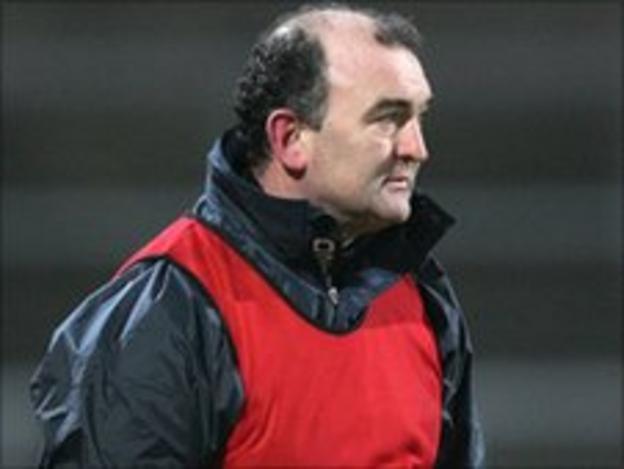 Crisis-hit Fermanagh recovered from a slow start to beat Clare in the Allianz Football League Division 4 game.
Clare moved into a 0-5 to 0-1 lead but John O'Neill's introduction of Daniel Kille and Brian Og Maguire helped turn the game in Fermanagh's favour.
Kille's scores helped Fermanagh move 0-6 to 0-5 ahead and the Erne County took control in the second half.
Conor Quigley, Ryan Jones, Paul Ward, Barry Mulrone and Kevin Cosgrove also impressed for the Erne County.
Quigley, Ward and Sean Quigley were also among the Fermanagh scorers at Brewster Park while Mulrone had a fine game in defence.
It was a morale-boosting win for John O'Neill's squad amid the continuing turmoil in the Erne County.
Eleven former panelists signed a statement on Friday stating that they that opted out of the squad because of unhappiness over the current managerial regime.
A day earlier, the county board had firmly backed the manager and rejected proposals from the Croke Park authorities and Gaelic Players Association aimed at resolving the dispute.
Fermanagh: J McGrath, J Woods, B Owens (capt), M Jones, C Quigley, B Mulrone, K Cosgrove, H Brady, M O'Brien, T O'Flanaghan, N Cassidy, R Jones, P Ward, J O'Flanaghan, S Quigley. Subs: C Breen, N McGovern, C O'Brien, S Carters, K Connolly, P McCusker, J O'Brien, D Kille, P McGrath, M McGovern, B Og Maguire.