Jersey Netball Association looks for new home from 2020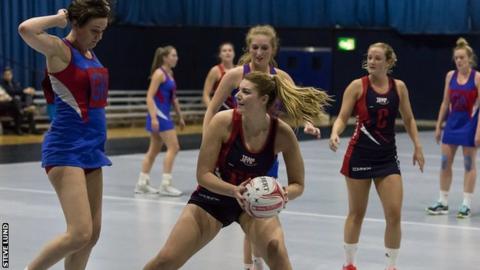 The Jersey Netball Association (JNA) is trying to find a permanent new home for the game in the island after deciding to leave Les Ormes by 2020.
The sport has been based at the facility in St Brelade since 2010 with the training facilities helping develop Team Jets into a Premier League side.
"It's a huge loss to us," said JNA president Linda Andrews.
"The programme has expanded because we've had the indoor facilities as it's so much nicer to play indoors."
Andrews says the sport must now try and find a long-term home for the future.
"It would be lovely for us to have a proper netball facility," she told BBC Radio Jersey.
"At the moment we're spread over several sites - Les Ormes, Jets games at Fort Regent and we use Oakfield as well.
"It would be nice if we could get something where we were all together all of the time."