Netball Superleague: UWS Sirens 65-43 Celtic Dragons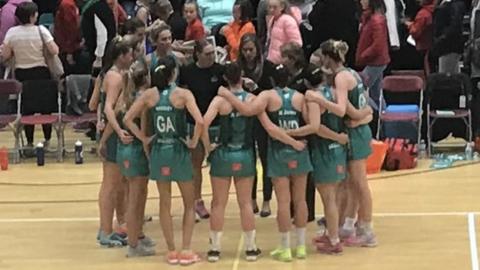 Scotland's UWS Sirens claimed their second win of the bank holiday after beating Wales' Celtic Dragons 65-43.
With both teams only winning a handful of games between them this season, it was a must win match for both sides.
The Sirens took full advantage of another poor start from the Dragons to take a 16-9 lead into quarter one.
Sirens goalkeeper and player of the match Aiken Pinnock helped her team stretch the lead to 33-21 at halftime and to eventually win the game.
Both teams next play on Saturday, 2 June. The Dragons head to Team Northumbria in a bottom of the table clash, while the Sirens travel to Surrey Storm.