Superleague Netball: Celtic Dragons 55-50 Surrey Storm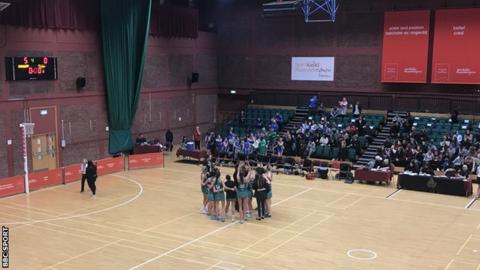 Celtic Dragons won their first Superleague game of 2018 with a 55-50 win over Surrey Storm in Cardiff.
The two sides matched each other goal for goal in every quarter, before a vital interception by centre Kyra Jones in quarter four gave the Dragons a three goal advantage.
Dragons were playing for the first time in front of Australian Julie Hoornweg, who has been appointed as Wales and Celtic Dragons interim head coach.
Hoornweg replaces Trish Wilcox.
The Celtic Dragons next match is away to Manchester Thunder on Saturday 3, March.