Netball: Wales seek interim coach for Commonwealth Games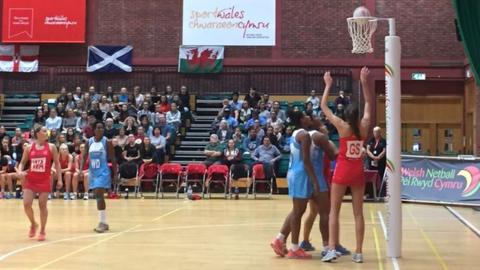 Welsh Netball hope to appoint an interim national coach to see the team through the 2018 Commonwealth Games.
Previous coach Trish Wilcox left her role as national and Celtic Dragons coach on 24 January after Wales failed to qualify for the 2019 World Cup.
Sarah Jones, chief executive of Welsh Netball, said talks are "ongoing" over a replacement.
"We will look [at] two phases - an interim phase for this season and longer-term plans," she said.
"It might be a bit bumpy for the next few weeks and months, but long term it's the right direction of travel and that's exciting."
Wilcox left her role two months before the Commonwealth Games in Gold Coast, Australia and three weeks before Celtic Dragons start their Super League campaign.
Wilcox, like her predecessor Melissa Hyndman, combined the roles of Wales and the Dragons coach.
Jones said results were the reason for Wilcox having her contact terminated.
"It's plain to see why the decision came about, the results haven't really been there and it was the right time to make the changes that we needed," she said.
"Trish and I had a very honest conversation and we came to the agreement that it was a time to change."
Wales removed previous coach Hyndman just before the 2014 Commonwealth Games in Glasgow, but Jones said the similarity this time was "a coincidence."