Netball Europe Open Championships: Wales 46-47 Northern Ireland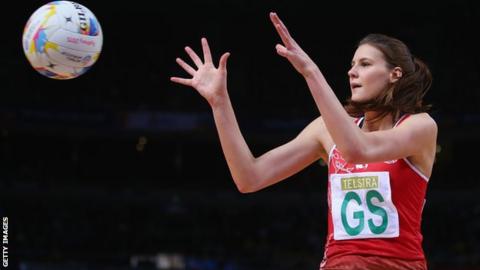 Northern Ireland edged a thriller against hosts Wales to win 47-46 in their Netball Europe Championships opener in Cardiff.
Wales goal shooter Georgia Rowe had one last chance to equalise with six seconds left, but her shot rolled agonisingly off the basket lip.
In Thursday's other fixture played earlier in the day, Scotland began with a 52-34 win over Fiji.
Defending champions England start on Friday morning against Scotland.
England play again on Friday with an evening fixture against Northern Ireland, while Wales and Fiji face each other.
Wales found themselves trailing Northern Ireland 15-11 after the first quarter but the hosts fought back to take a 26-24 lead into half-time.
With Wales struggling to find their momentum, Northern Ireland capitalised on unforced errors to lead the third quarter 38-33.
Wales again clawed their way back into contention but wasted their last opportunity to draw the game, handing Northern Ireland the win.