Netball Europe: Wales to host UK tournament and Fiji visit
Last updated on .From the section Netball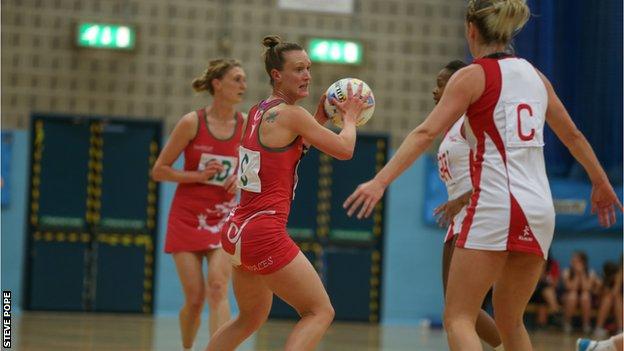 Wales will host the Netball Europe Open Championships in Cardiff in October a part of their preparation for the Commonwealth Games.
England, Wales and Scotland are in the same group at the 2018 Gold Coast event.
"Our historic test series against New Zealand shows there's a real hunger for more elite netball in Wales" said Welsh Netball's Rosie Pretorius.
Fiji will also play the four UK Nations at the same time.
The Fijian Pearls, ranked seventh in the world, will be making their first visit to Wales to coincide with the annual Europe Open tournament between 5-8 October.
"The Championships will be an opportunity for the Wales squad to prepare for the Commonwealth Games," said Head of Performance Pretorius, herself a Wales defender.
"It will be of great advantage to us to play England and Scotland at home who we will face again next April in Pool B."
England are currently ranked third in the world, Wales eighth, Scotland tenth and Northern Ireland twelfth.