Manchester Thunder coach Dan Ryan returns to Adelaide job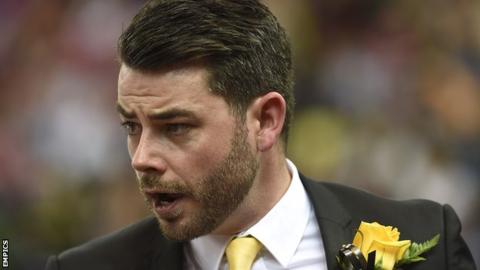 Manchester Thunder head coach Dan Ryan is stepping down from the role to take charge of Australian side Adelaide Thunderbirds.
Ryan, 32, was assistant coach with the Thunderbirds before joining Thunder and leading them to the Grand Final in his inaugural Superleague campaign.
He plans to help Thunder find a new coaching team before returning to the southern hemisphere.
"It was one of the toughest decisions I've ever had to make," Ryan said.
"The opportunity to re-join the Thunderbirds as the head coach with a whole new level of professionalism within the sport in Australia, was just too good to refuse."