England Netball add five more players to full-time programme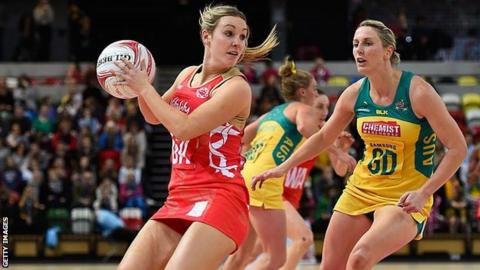 England Netball have signed a further five players on full-time contracts ahead of next month's Quad Series.
Eleanor Cardwell, Jodie Gibson, Natalie Haythornthwaite, Laura Malcolm and Kadeen Corbin join 10 players added to the programme at Loughborough in June.
Talks remain ongoing with players currently in the ANZ Championship, with five more contracts still to be signed.
"It's a good environment to be in," Manchester Thunder's Haythornthwaite told BBC Sport.
The world's top two sides - Australia and New Zealand - already have full-time players, and the Roses' long-term goal is to reach the final at the next World Cup in Liverpool in 2019.
"We've got to do what we can now to try and achieve that," added Haythornthwaite.
The Roses are currently preparing for the inaugural Quad Series in August hosted by New Zealand and Australia that also includes South Africa.