1000km of Paul Ricard: Kane and Watson claim podiums in French endurance race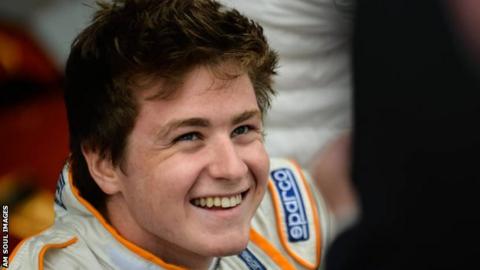 Northern Ireland duo Steven Kane and Andrew Watson claimed podiums at the 1000km of Paul Ricard endurance race.
Jules Gounon, Kane's team mate in the #7 Bentley, was overtaken on the final lap of the six-hour race by Albert Costa in the #14 Lexus, missing out on victory by 2.3 seconds.
Andrew Watson impressively took third for the #58 McLaren along with Ben Barnicoat and Come Ledogor.
Belfast' Charlie Eastwood finished 19th overall for the #97 Aston Martin.
Starting from second, Barnicoat in the #59 McLaren led the initial stages of the race, handing over to Watson at the second round of pit stops.
Donaghmore driver Watson maintained the lead with Newcastle's Kane rising up the order from the ninth row of the grid to move into second place.
The McLaren's lead evaporated when race officials brought out the safety car for one lap, bunching the cars up and taking away the #59's 11-second advantage.
Their disappointment was compounded when they were handed a penalty for a pit-lane infringement, dropping them to fourth and handing the lead to Gounon in the Bentley.
However, with an hour to go the #7 suffered from a lifting bonnet, slowing the car, allowing the Lexus of Christian Klien, Marco Seefried and Costa to close up and take the lead on the 172nd and final lap of the race.
Ledogar fought back to take third place late on, while Eastwood narrowly missed out on a podium in the Silver Cup class, coming home in fourth.
"This is motor racing anything can happen," said Kane.
"The team did a fantastic job and Jordan and Jules drove the wheels of the car, it's just a shame that we had the bad luck.
"We deserved to win this race," said Watson, who was critical of the decision to bring out the safety car, "but it's still a great result and the team have done a great job. I never thought I'd get to stand on the podium here."