Isle of Man TT quality at 'all-time high' as numbers announced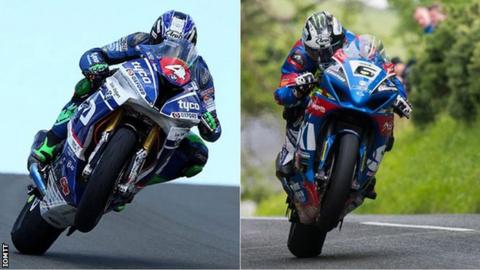 Outright lap record holder Michael Dunlop and multiple winner Ian Hutchinson will be amongst 81 riders to compete at this year's TT races.
The two riders will renew their rivalry for TT wins, but 23-time TT winner John McGuiness and New Zealand's Bruce Anstey will not compete.
All 20 seeded riders have lapped the Mountain Course at an average speed of more than 128mph.
An event spokesman said the quality of the field is at an "all-time high".
This year's Superbike race numbers were announced on Tuesday with Manx racer Conor Cummins being awarded the number one plate.
Hutchinson has been handed the number four starting berth, with Dunlop starting at number six.
James Hillier starts at number two, with Michael Rutter scheduled to be third off the grid.