Weston Beach: David Knight and Guy Martin team up for quad event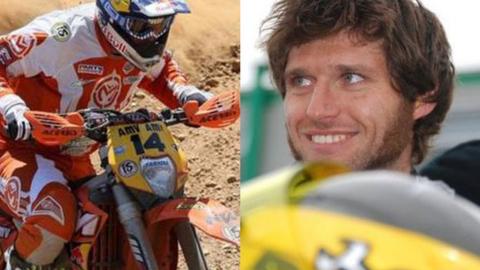 Four-time World Enduro champion David Knight will team up with TT star Guy Martin to compete in a two-man quad class at the Weston Beach race.
Both men will also compete in solo races on the Weston-Super-Mare sand dunes this weekend, but said it was a "last-minute decision" to team up.
Knight, a six-time winner at Weston Beach, added: "We're just going out there to have some fun."
Martin has finished on the podium at the Isle of Man TT 17 times.
The Lincolnshire racer has also starred in numerous television programmes and speed challenges in recent years.
Both professional and amateur riders take part in the three-hour event on what organisers say is "easily the toughest sand track anywhere in the world".