Isle of Man TT: Quality of top 20 at 'all-time high'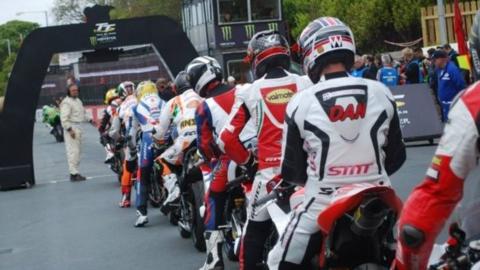 Australia's David Johnson will be the first rider on the road in both superbike and senior TT races in June, organisers have said.
The Norton mounted racer will take over from 23-time TT winner John McGuinness who has started first on the road in both races since 2011.
McGuinness will instead start fifth with Bruce Anstey second, James Hillier third and Ian Hutchinson fourth.
Nineteen of the first 20 seeded riders have lapped at over 128mph.
Organisers said the quality of the top 20 riders is at an "all-time high" with 71 TT wins and 195 podiums between them.
The top 10 will be completed with Michael Dunlop at six, followed by Manx man Conor Cummins, Guy Martin, Dean Harrison and Peter Hickman.
A launch event for the 2017 event will be held at the Villa Marina on Thursday evening.