Andy Priaulx: Ford GT driver 'very motivated' for Daytona 24-hour race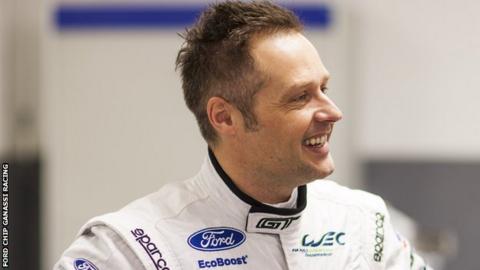 Former World Touring Car champion Andy Priaulx says he is "very motivated" to do well at the Daytona 24-hour race in Florida this weekend.
The Ford GT driver, 42, is in the same team as Harry Tincknell and Tony Kanaan, a former winner of the event.
"Daytona's one of the biggest endurance races in the US, if not the biggest," Priaulx told BBC Radio Guernsey.
"The commitment Ford are making gives us a really good chance, going into the race, to focus on something special."
The Channel Islander has previously competed at the Le Mans 24-hour race, and won the Nurburgring 24-hour event in 2005.
"I'm very motivated about this one," added Priaulx.
"I do feel we've got a good chance - it's a hard race, the racing in the US is very different to the World Endurance Championships.
"There are a lot more safety cars and a lot more restarts - it's intense in a different way."