Isle of Man TT: Manx racer Kneen signs for Penz13.com BMW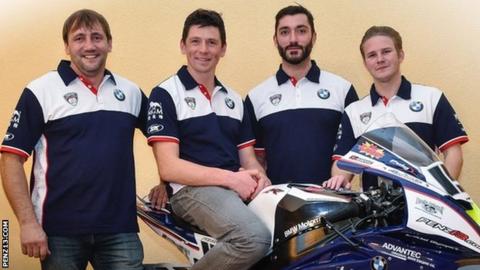 Isle of Man racer Dan Kneen has signed a deal with the Penz13.com BMW Racing Team to race at 2017 TT.
The 29-year-old from Onchan joins Danny Webb and Italian Alessandro Polita in riding BMW S100RRs for the German team.
Kneen said: "They take their racing seriously, which is what it's all about for me. I'm confident that the bikes I'm racing will be very competitive."
All three riders will represent the team at the TT as well as other road races during the season.
Team boss Rico Penzkofer said: "We have been in talks with Dan Kneen for a couple of years now but it hasn't happened until now so we are really happy that he's joining us for 2017 season.
"Dan is as hungry for the next step as we are. He is a proper Manxman and will be prepared for the fortnight in the best possible way - he literally lives the track."