Isle of Man Festival of Motorcycling to get under way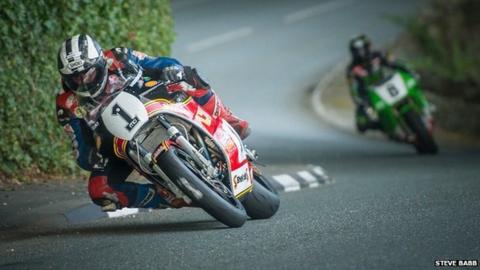 The opening practice session for the 2016 Festival of Motorcycling, which includes the Manx Grand Prix and Classic TT, will be held on Monday.
The session had been scheduled for Saturday but was abandoned due to poor weather around the Isle of Man's Mountain Course.
Several TT winners including John McGuinness and Michael Dunlop are set to compete over the next fortnight.
The first races of this year's festival will take place on Saturday.
Roads are scheduled to close at 18:00 BST around the Mountain Course for Monday evening's session, which will start with a speed-controlled lap for newcomers.
Clerk of the Course Gary Thompson said further rain is expected to affect Tuesday night's session.
Mr Thompson thanked all the marshals who have committed to officiating following an urgent appeal for registrations in the lead up to the event.
According to the Manx government the two-week Festival of Motorcycling now contributes more than £6m to the island's economy.