TT 2016: Prodigy front man re-signs winner Hutchinson
Last updated on .From the section Motorsport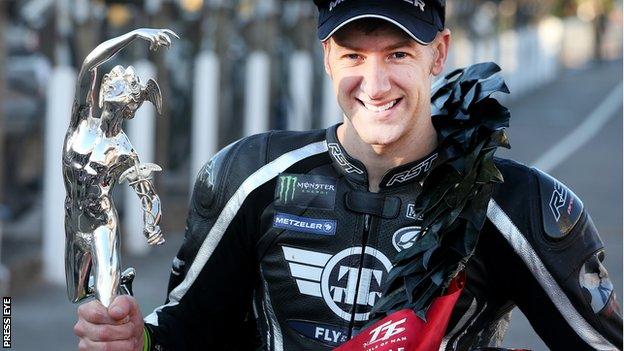 Keith Flint's Team Traction Control have re-signed Ian Hutchinson for the Supersport races at all the international road races in 2016.
The 36-year-old from Yorkshire won both Supersport TT races, as well the Superstock race in 2015, to take his tally to 11 Mountain Course wins.
Hutchinson said it was an "obvious decision after last year's results".
He famously won five races in a week in 2010 - the only man to have achieved the feat.
The Batley racer enjoyed a return to fitness in 2015. Since breaking his leg at Silverstone in 2010, he underwent more than 35 operations.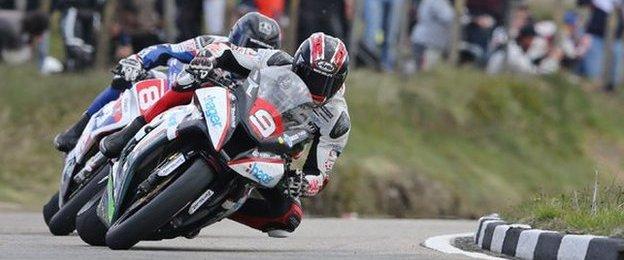 He won the overall TT Championship with 111 points, 31 ahead of his nearest rival Bruce Anstey.
Hutchinson said: "Before the TT, I had never ridden the bike until the first lap of practice and then we won both Supersport races, so this feels perfect for me.
"It was so easy coming and riding with the team and we know what we can improve together for next year, so we can move the job forward again."
Team manager Grant Bunting said he will "only come back stronger next year".
Hutchinson has already confirmed a move to where he will campaign the BMW S 1000 RR for Superbike and Superstock classes.