Isle of Man Festival of Motorcycling gets under way
Last updated on .From the section Motorsport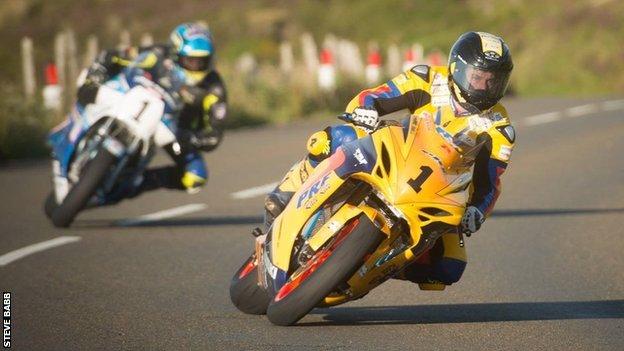 The opening practice session for the 2015 Festival of Motorcycling, which includes the Manx Grand Prix and Classic TT, has been held.
The session had been scheduled for Saturday but was abandoned due to poor weather around the TT course.
Several TT winners including Michael Dunlop, Bruce Anstey and Michael Rutter were involved in the opening Classic TT session.
The first races of this year's festival will get under way on Saturday.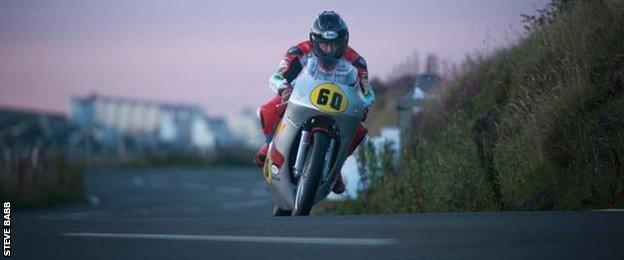 Northern Ireland's Ryan Farquhar posted the quickest lap of the 37.75 mile (60km) course at an average speed of 117.7mph on the Team Winfield Yamaha.
Eight Manx Grand Prix riders, including four newcomers, were involved in separate incidents during the opening qualifying session.
Four of those riders were taken by helicopter to Noble's Hospital but none are believed to be life threatening.
Tuesday's second session was cancelled because of poor weather and the event will continue on Wednesday.
An event spokesman said the session has been cancelled due to forecast rain around the Mountain Course which is likely to get heavier.
He added that low cloud and mist on the Mountain section will also prohibit helicopters flying.