Isle of Man TT: Dave Madsen-Mygdal targets 100th TT finish
Last updated on .From the section Motorsport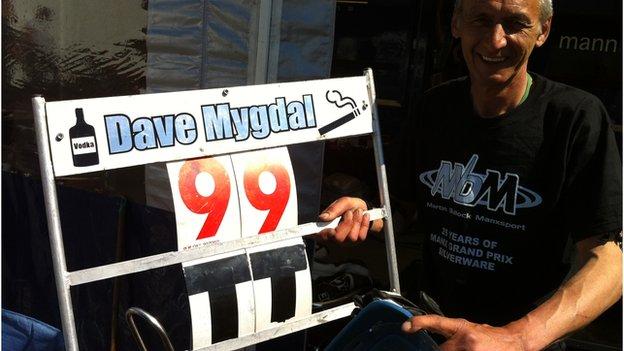 Dave Madsen-Mygdal will attempt to become the first ever rider to finish 100 Isle of Man TT races on Friday.
The 57-year-old from Oxford made his debut at the event in 1985 and will endeavour to reach his century in this year's senior race.
Madsen-Mygdal has followed in the footsteps of his father Dick, who raced at the TT in the 1950s.
He said: "My dad used to race and that's why I started. The TT is very special and I would love to reach 100."
The mechanic, who has lived on the island for 30 years, added: "You set yourself a goal each year and try and achieve it.
"To reach 100 would be a real feather in my cap, I would be very proud of that achievement.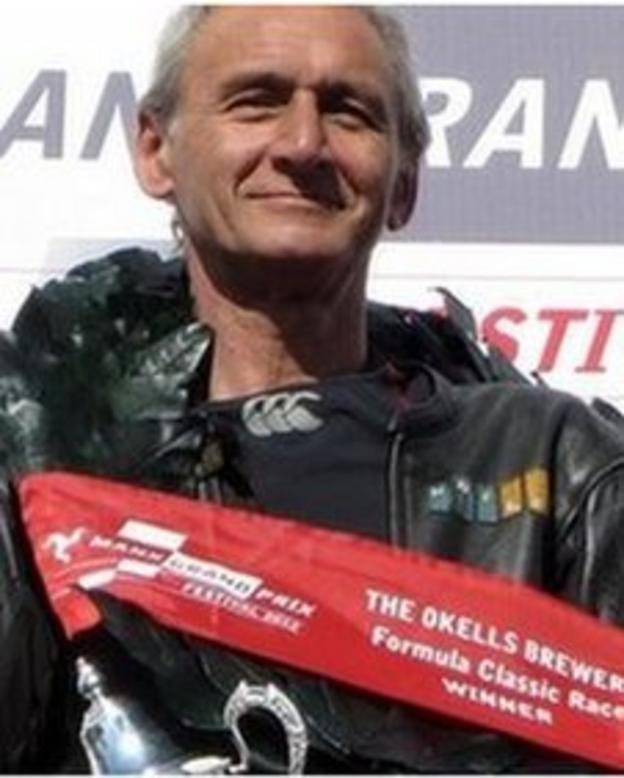 "I have always wanted to record a 120mph lap of the Mountain Course and I am just short of that at the moment (119.998 mph).
"My wife always says I slow up on the last lap so I can carry on the following year."
This year Madsen-Mygdal looked set to be stuck on 99 finishes but a local racing team have stepped in to provide a bike to help him reach the milestone.
Martin Bullock, of Martin Bullock Racing, said: "He had five rides this year, so he approached me to see if I would give him the sixth to reach the [qualifying] target.
"It is an amazing thing to do. We all know it is a very difficult course and to finish one is remarkable. To finish one TT is many riders' dream."
Madsen-Mygdal's best TT finish to date is fourth. However, he did claim victory on the Mountain Course in the 2012 Manx Grand Prix.
He admits to ploughing thousands of pounds into his TT attempt each year.
"Financially, I spend everything on it," he said. "I have no savings, all my money goes on the bikes.
"To be competitive at the front end of the field takes a lot of money. I have led a TT in the old 400 class but went out on the last lap.
"The TT is everything it always has been. The years go by so quick I am always thinking about the next one."
Dave's son Mark, himself a racer, said: "We are all very proud of him.
"I help him with the pit-stops and he really loves to race. I have grown up with it and this is a real landmark."