Dave Knight withdraws from ISDE after crash in Finland
Last updated on .From the section Motorsport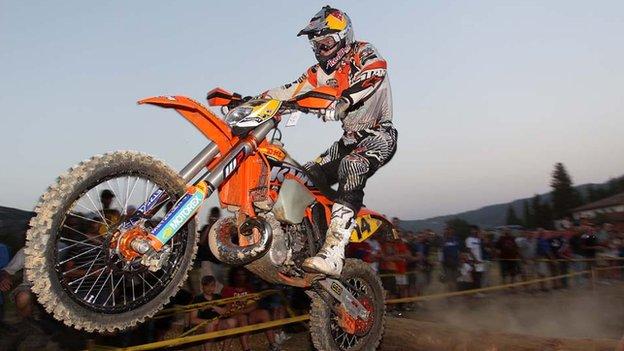 David Knight is "absolutely gutted" to have to withdraw from the International Six Days Enduro in Germany.
He took the decision after doctors advised him not to race, following a heavy crash at the latest round of the Enduro World Championships in Finland.
The four-time EWC champion said: "I'm absolutely gutted about this, it's such a disappointment."
The Manx rider crashed hard in Finland and spent the following day in hospital as a precautionary measure.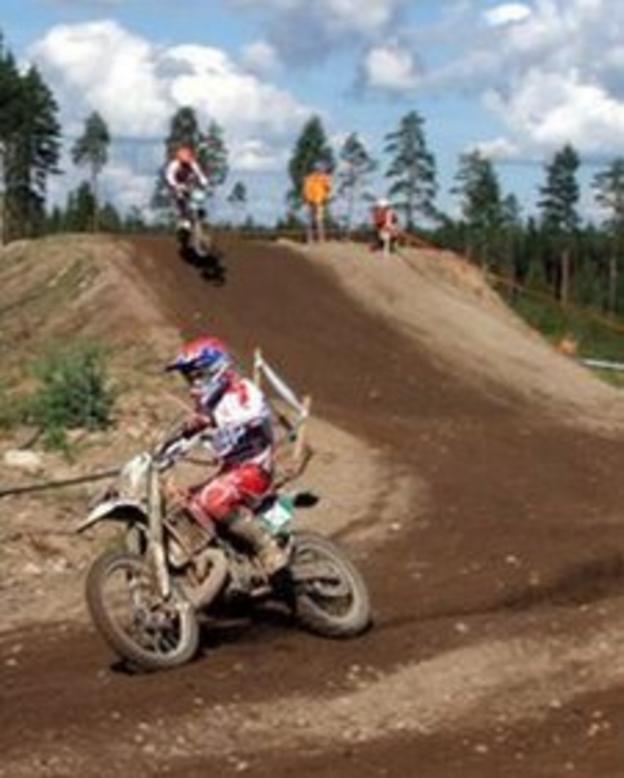 He has since undergone further blood tests in Manchester which revealed he had a low red-blood cell count.
The 33-year-old will be replaced in the senior Great Britain world trophy team by fellow Isle of Man rider Jamie McCanney.
Knight said: "Everything is ready to go for the six days and now I'm unable to compete. The ISDE is an event I love and one in which I've enjoyed a great deal of success.
"I was really looking forward to competing in Germany with the British team and, with conditions likely to be to my liking, I was focused on a really strong result.
"It's going to be tough staying at home when I know I should be racing."
Meanwhile, Danny McCanney and Alex Rockwell are part of the four-man junior team at the event.
McCanney, 20, said: "We competed at the ISDE for the first time last year and finished third. Hopefully we will improve on that this year."
More than 480 riders from all over the world will compete at the event between the 24-29 September.