Manx Classic Rally to feature 10 decades of racing cars
Last updated on .From the section Motorsport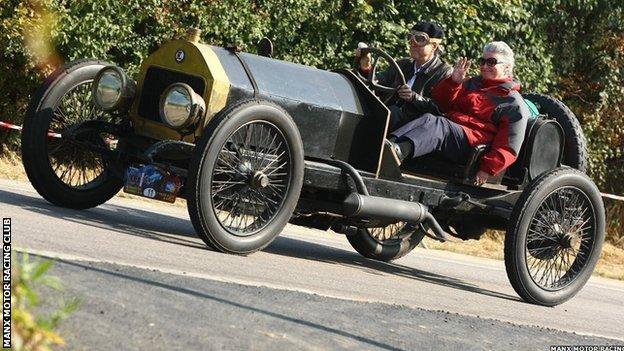 More than 80 competitors are expected to take part in the Manx Motor Racing Club's (MMRC) Manx Classic sprint and hillclimb later this month.
The three-day event will see cars spanning 10 decades racing in stages across the Isle of Man.
MMRC secretary Shely Bryan said she is "delighted with the racing pedigree of the cars taking part".
The sprint and hillclimb races for both classic and modern sports cars will take place on 26, 27 and 28 April.
Bryan continued: "We are expecting eighty competitors, in a great selection of vintage, classic and modern sports cars ranging from 1921 to 2012.
This year the MMRC have received entries from all over the British Isles and Europe.
"In addition to the ever-popular Ford Escorts and Minis and the regular group of Caterhams, rarities including a 1923 GN Spider, a 1928 four-and-a-half litre Bentley, a Lotus Eleven from 1957 and an Audi Quattro S1 E2 Pikes Peak Replica will also be taking part," added Bryan.
The event will start with the Governor's Sprint in Douglas on 26 April, followed by the Sloc Hill climb, north of Port Erin on 27 April and the Lhergy Frissell Hill climb in Ramsey on 28 April.