Isle of Man TT: McGuinness and Molyneux number one for TT
Last updated on .From the section Motorsport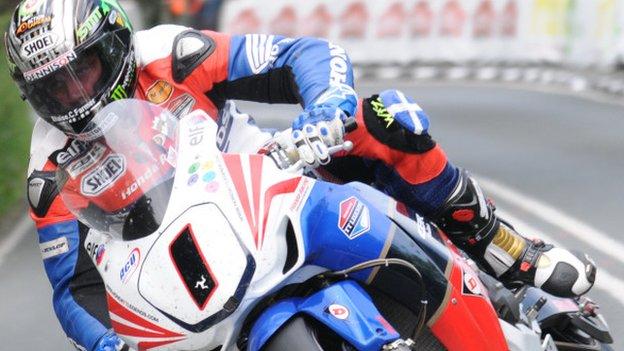 The 17-time TT champion John McGuinness will again start first on the road at this year's Isle of Man races on 2 June.
In 2011, the Morecambe racer added two more TT victories to his tally, including the Senior race.
Manxman Dave Molyuneux, who has won 14 TT races, will lead the sidecars away.
He said: "It's great to start number one with Moly. Between us we've won a lot of TTs and he is undoutedly one of the best in the world."
McGuinness is the second most successful rider in the event's history behind the legendary Joey Dunlop.
With eight of the 10 riders having won on the Mountain Course, organiser Paul Phillips believes it is the "strongest field in living memory."
He said: "You can throw a blanket over the front of the field and any one of the top 10 could win the race and any of the top 20, on their day, could reach the podium."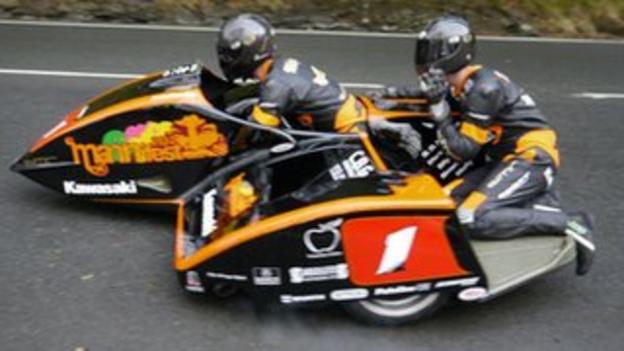 "We've also got great strength in depth with the possibility of every starter in the Senior Race recording a 120mph lap and some high-profile newcomers boosting the long-term prospects for the TT."
Two time TT winner Ryan Farquhar will go second, with Guy Martin third.
Following Martin will be Cameron Donald, Bruce Anstey, Ian Hutchinson, Gary Johnson, Adrian Archibald and Michael Dunlop, all of who have won at the Isle of Man event.
Leading Manx rider Conor Cummins will again start from 10 on the road.