Seemond Stephens replaces Spiller as Plymouth Devils boss
Last updated on .From the section Motorsport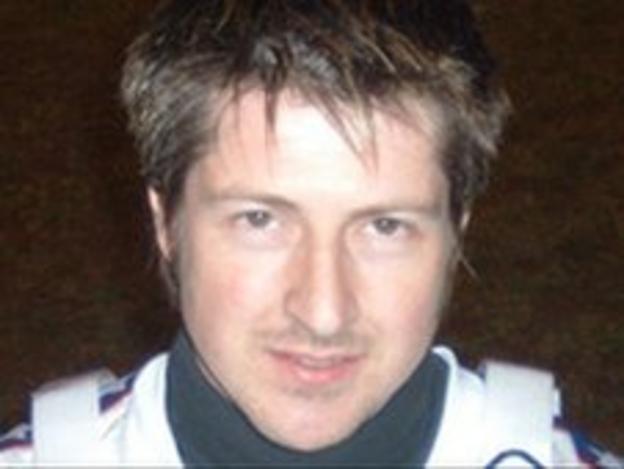 Plymouth Devils manager Gary Spiller has left the club and will be replaced by former captain Seemond Stephens.
Spiller led the team for the past two seasons including their first ever year in the Premier League.
"I found out the news via a newspaper website article after a close friend had told me to read it," Spiller said.
"Ultimately it's Mike Bowden's club and he makes the decisions but it's totally distasteful to not be contacted about it previously. It's incredulous."
He added: "I'm very upset by the decision and especially in the way I found out."
But Bowden told the BBC that he was not able to meet Spiller face-to-face to discuss his dismissal.
"I came back from the British Speedway Promoters annual meeting and there was no time to contact him," he said.
"I wrote him a letter yesterday after Seemond agreed with me to be our new manager.
"In normal circumstances during the season I'd have spoken to Gary face to face."
And Bowden said that Stephens is the best person to replace Spiller as manager.
He rode for Plymouth in every season since the club reformed in 2006 before retiring midway through last year's campaign.
"I felt changes had to be made and Seemond was the ideal man," he said.
"Seemond is an experienced rider and now he's stopped riding he's only too pleased to agree a deal as team manager with Plymouth.
"Seemond will be able to talk to the riders about their bikes and gearings and things like that while Gary's never been on a speedway bike in his life."
The Devils finished 13th in their first Premier League season, which Spiller admitted had been tough.
"The team finished the season with nine home wins on the bounce which was a great way to end a difficult year and we were definitely on the up.
"I'm sad that I'll be leaving the great fans and track staff at the Arena but Plymouth speedway must go on and I wish Seemond Stephens all the best in his role and I hope it's a success.
"Speedway has taken up a huge part of my life over recent years so I'm now looking forward to having a break and enjoying some more time with my wife Kelly."