Plymouth Devils boss Spiller wants more depth in 2012
By Mike Tamblin
at St Boniface Arena
Last updated on .From the section Motorsport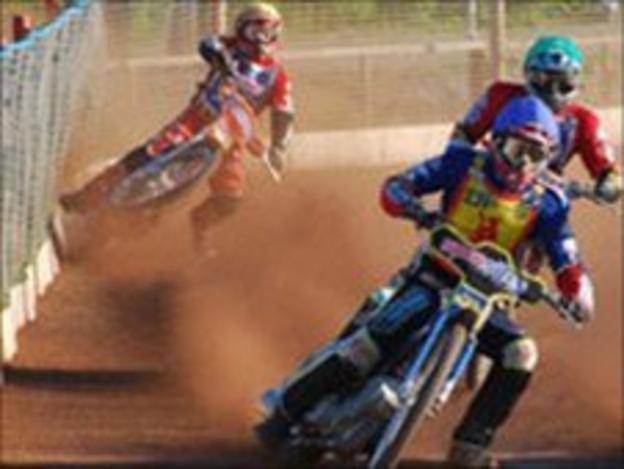 Plymouth Devils team manager Gary Spiller believes his squad needs more depth if they are to improve next year.
The Devils narrowly avoided the wooden spoon in their first season in the Premier League.
"We have to be stronger next season and we need to add depth to the side," said Spiller, whose side finished four points off the bottom of the table.
The Devils lost their final meeting of the season as they went down 60-35 and 48-23 in a double-header at Workington.
"We need to add strength to our middle and lower order with riders that don't just ride well at home but away on other tracks too," Spiller added.
Plymouth managed just one away win all season and without an excellent run of home wins at the back end of the campaign would have finished at the foot of the table.
"We've been abysmal on our travels this season and suffering badly for a number of reasons," Spiller continued.
"Too often we've gone into away matches with under-strength sides meaning the boys have had to carry the fight with their hands tied.
"I'd like us to continue our home form next year but increase our competitiveness on the road and I've targeted a number of riders to help us to do that," he said.
One rider on his radar is Rye House's Richie Hawkins who has guested for Plymouth this season.
"He (Hawkins) guested for us a few times this season and fitted in seamlessly," Spiller added.
"I've told the chairman that I'd love to have him back on a full-time basis in 2012 so fingers crossed something can happen there.
"We need to wait for the dust to settle on this season first and then we can talk some more."
Devils have already agreed a deal with Nicki Glanz for 2012 but no signings can be officially ratified until after the British Speedway AGM which takes place on 17 November.