Swindon Robins' Nicolai Klindt unsure where future lies
Last updated on .From the section Motorsport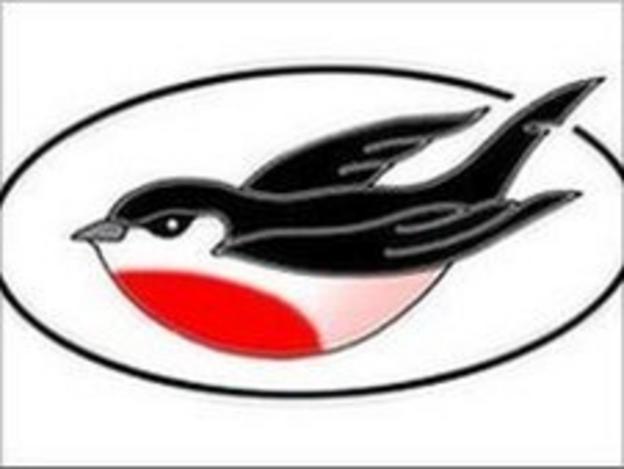 Swindon's Nicolai Klindt is unsure where he will be riding next year.
Klindt is owned by Wolverhampton but has been competing with the Robins since April and was recently named their rider of the year.
"I haven't heard anything from Wolverhampton yet," the 22-year-old told BBC Wiltshire.
"Obviously Swindon would be one of my favourites to come to, if not Wolverhampton, but we've got to see what goes on over the winter."
He added: "I asked Wolverhampton the other day what the plan was, so I could sort myself out, but I've got to wait for the AGM. I think we'll take it from there."
Danish Under-21 champion Klindt had been with Wolves for three years before being released from the first team in December.
He joined Swindon alongside fellow Dane Jesper Monberg and averaged 6.90 points over 28 meetings.