Dudley Heathens beaten heavily by rampant Stoke Potters
Last updated on .From the section Motorsport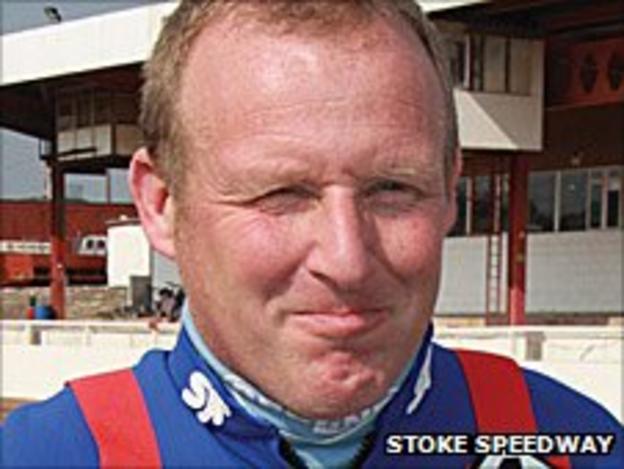 Stoke Potters extended their lead at the top of the National League to five points after a convincing 64-27 victory over the Dudley Heathens on Tuesday.
Stoke won 13 of the 15 heats against a Heathens side that lost reserves Richard Franklin and Danny Stoneman to injury early in the meeting.
"To win in such a manner is absolutely superb," said Stoke skipper Tony Atkin.
"The Heathens suffered some bad luck but we still had to do a job and I felt we did that professionally."
Franklin has been ruled out for the rest of the season with a broken shoulder.
Heathens chairman Nigel Pearson said: "We took a heavy beating but that's insignificant when you get news like this from hospital.
"The pain got worse for Rich and he went straight to his local hospital when he left the stadium.
"We feel so sorry for him because he's chipped in with some big scores at reserve and was heading back to the main body of the team."