Wolves rider Freddie Lindgren injured in horror crash
Last updated on .From the section Motorsport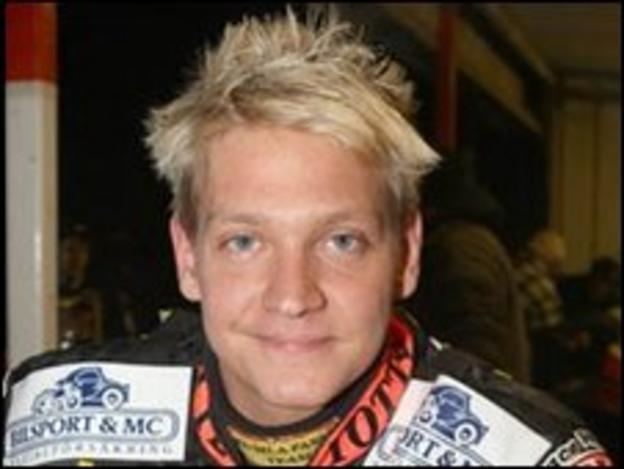 Wolves rider Freddie Lindgren spent the night in hospital after suffering multiple injuries in a crash on Monday.
Lindgren suffered head, neck and back injuries in the first heat of Wolves' 47-43 Elite League win over Lakeside.
Team boss Peter Adams told BBC WM: "It was terrible and he was not a pretty sight when we got to him."
Lindgren, who has subsequently regained consciousness and full movement, is being kept under observation at New Cross Hospital in Wolverhampton.
Adams added: "Freddie's a tough lad and he's up and about this morning which is excellent news. I've had a good chat with him and he seems more like his old self.
"He knows he has to see a doctor today and it may well be that they keep him in for more observation but once he is released from hospital I will have him staying with me and make sure he is properly looked after until he feels he can fly back home to Sweden.
"There is absolutely no suggestion of him riding in the immediate future but we will continue to keep a close eye on his improvement and you can be sure Freddie will want to be back as soon as possible."