Guernsey's Andy Priaulx named as BMW's DTM driver
Last updated on .From the section Motorsport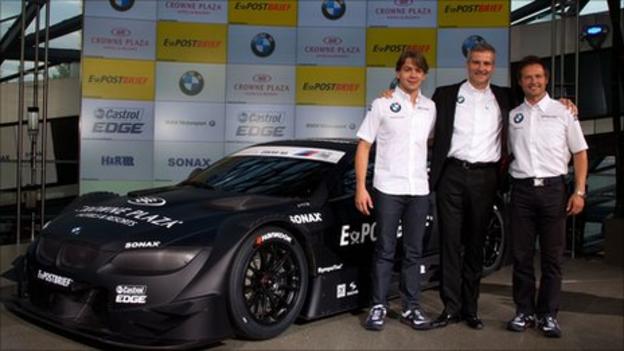 Guernsey driver Andy Priaulx will make a return to touring cars in 2012 as part of BMW's German Touring Car Masters team.
Priaulx won the World Touring Car Championship three times before retiring from the series in December.
"I can't wait to get into the car and start testing ready for our 2012 debut," Priaulx said at the car's launch in Munich.
This year's event, known as DTM, comprised 10 races mainly in Germany.
"It is always exciting to start a new project, but this one is extra special," said Priaulx.
"The DTM's worldwide reputation for producing great competition is more than justified.
"The opposition is going to be tough, but I have great confidence that, as always, BMW will build an amazing car."