Stoke Potters thriving in National League - Dave Tattum
Last updated on .From the section Motorsport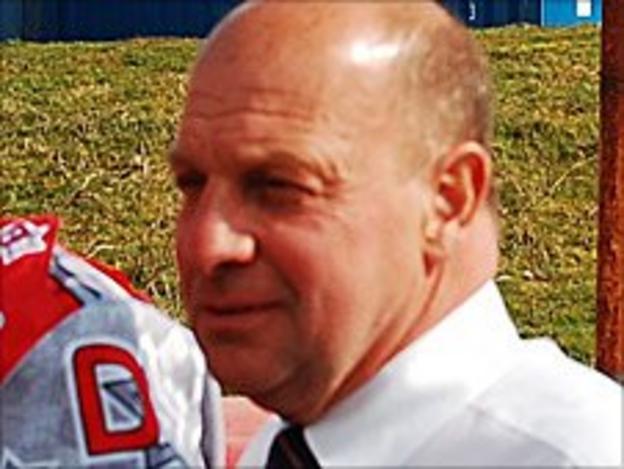 Promoter Dave Tattum believes the Stoke Potters are reaping the benefits of the decision to drop into the National League at the start of the 2011 season.
The Potters, who left the Premier League, have made a flying start to the campaign and are competing for silverware on all fronts.
"We've won the pairs event at Newport and we're in the final of the Knockout Cup," Tattum told BBC Radio Stoke.
"We haven't been winning those kind of competitions for many years at Stoke."
The Potters chose to drop into the third tier of British speedway for financial and competitive reasons and the decision have been vindicated by some impressive results at National League level.
Stoke have won four of their six league fixtures, and although they lie seventh in the table, they have several meetings in hand on many of the teams above them.
Simon Lambert and Tim Webster won the National League Pairs event in June, and the Potters are also through to the final of the Knockout Cup after a convincing semi-final victory over the Dudley Heathens.
"Although we lost the second leg by a few points on the night, we won overall by 20-odd points," added Tattum.
"These are great results for Stoke speedway. We couldn't buy those kind of results when we were in the Premier League last season.
"I hope the supporters are absolutely delighted with what we're doing here."