David Haire and Glenn Irwin secure Kirkistown doubles
Last updated on .From the section Motorsport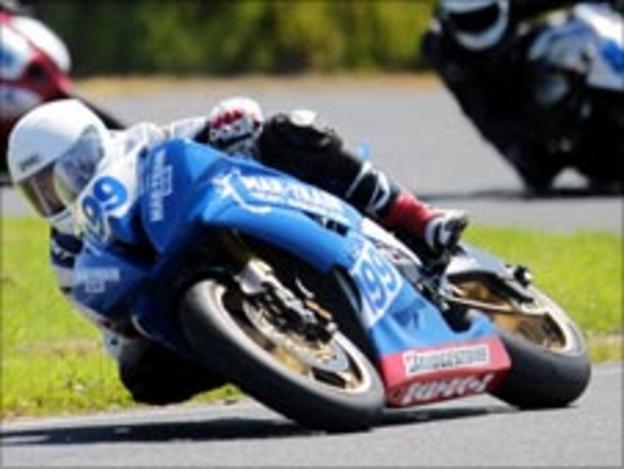 David Haire and Glenn Irwin secured doubles at the Irish Superbike championship meeting at Kirkistown.
Haire won both Superbike races, with Denver Robb second, Mark Johnston third and Kirk Jamison fourth in both events.
Irwin was a double Supersport 600 winner, setting a new lap record, with Alastair Kirk and Christian Elkin completing the podium in both races.
Paul Robinson won both 250cc races and Adam McLean and Conor Parkhill were the winners in the 125cc category.