Alice Powell credits Oxfordshire for motorsport career
Last updated on .From the section Motorsport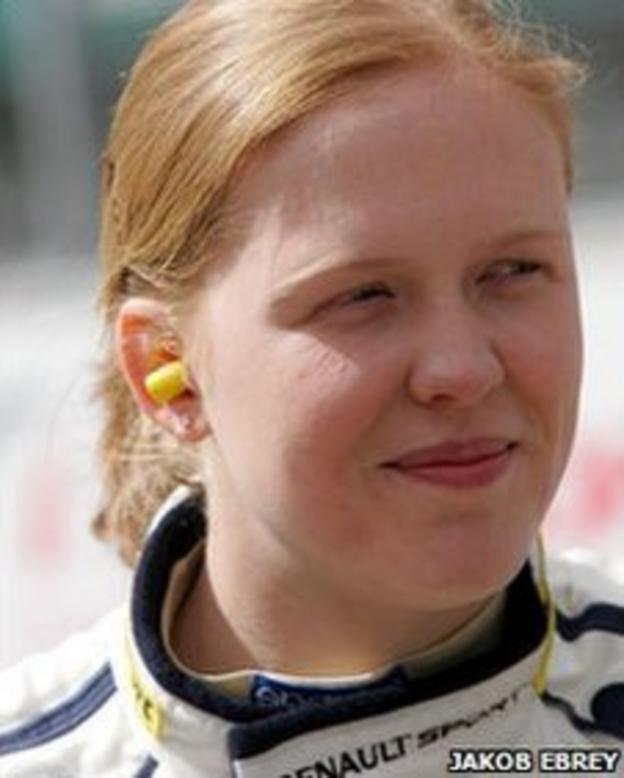 Renault UK driver Alice Powell says living in Oxfordshire has helped her to progress in her motorsport career.
Williams, Renault and rally specialists Prodrive are all based in the county, and Powell, from Chipping Norton, trains at Renault in Kidlington.
"I'm near Renault and Silverstone is just up the road, so I'm really lucky as it's definitely helped me in my career," she told BBC Oxford.
"Living here definitely has advantages, it's easier to make contacts."
The 18-year-old added: "I'm quite lucky to be able to train at Renault, training there with F1 trainers and making good contacts is fantastic. It's a great help to use their equipment too, so it's definitely a big plus."
Powell is the only woman competing in the Renault UK championship this season and believes the sport needs more female drivers.
"The sport just needs a female role model to be successful so more women can come and join in," she said.
"We have got more people coming through like Danica Patrick and Pippa Mann, so people like that can open door for other females.
"Obviously being the only girl gets good attention because you're a woman in a man's world, but you still have to prove yourself.
"People outside will says 'she's just a girl,' but I proved by winning the BARC last year that it's not just a man's sport."