Poole Pirates beat Belle Vue to extend home run
Last updated on .From the section Motorsport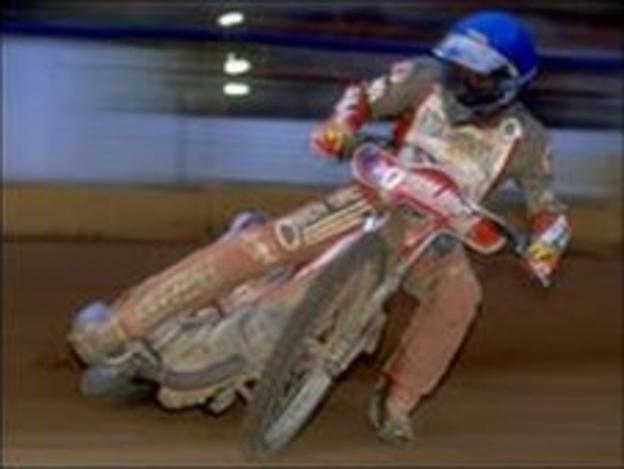 Poole Pirates maintained their unbeaten home record in the Elite League with a 47-42 win over Belle Vue Aces.
It was Poole's eighth home win of the season and the victory moves them two points clear at the top of the table.
Pirate Davey Watt said: "It was a hard fought win and I'm glad we pulled it off, but I don't know what you have to do to get into heat 15 with this team.
"I scored 11 points and still didn't earn the right to make the last one, but the lads know what they're doing."
Darcy Ward continued his impressive form with a score of 15 points after team mate Chris Holder allowed the Australian to pass so that he could collect his first maximum for the club.
"It was time for me to pay back Darcy for what he did for me [against Swindon Robins] last week," admitted Holder, who took maximum points in the cup clash.
"He waved me through then so I thought it was the least I could do, but in heat 15 I had to keep looking back for him and I began to wonder whether he would ever catch up."