Plymouth Devils sign Czech rider Hynek Stichauer
Last updated on .From the section Motorsport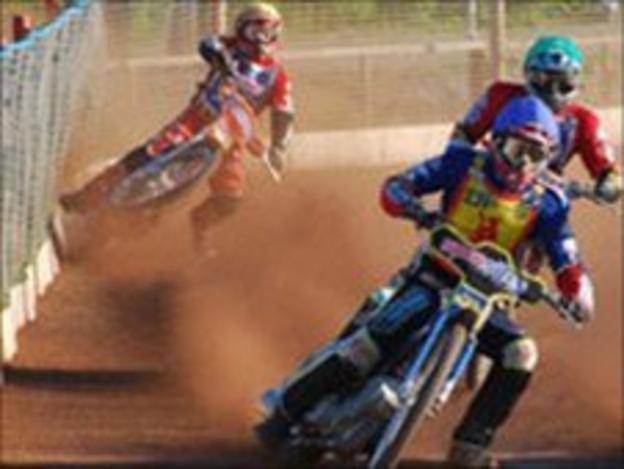 Plymouth Devils have signed Hynek Stichauer to replace long term injury victim Lee Smart.
Twenty four-year-old Czech Republic rider Stichauer was a member of the Wolverhampton side that won the Elite League title in 2009.
He has also ridden for Stoke and Berwick in the Premier League.
Plymouth have been operating rider replacement to cover for Smart's absence since he suffered burns to his thigh in a crash at Berwick in April.
Stichauer was averaging 5.74 at Berwick when he suffered a dislocated left shoulder during the home match against Scunthorpe in April 16.
He was cleared to race again the following week but suffered a reaction to the injury which has kept him out of action for a couple of months.
Devils promoter Mike Bowden said: "The rider replacement facility has not really worked for us and I am delighted to have signed Hynek. He comes highly recommended by former Exeter favourite Vaclav Verner, one of the top riders from the Czech Republic.
"He will make his debut for us in our league match at Somerset on Friday, 1 July and his first appearance at the St Boniface Arena will be in the return match the following evening."
It will be the third change to the Plymouth line-up since the start of the season, with former Devils Kyle Hughes and Jaimie Pickard previously returning to the St Boniface Arena in place of Seemond Stephens and James Cockle.