Leicester 44-45 Plymouth Devils
Last updated on .From the section Motorsport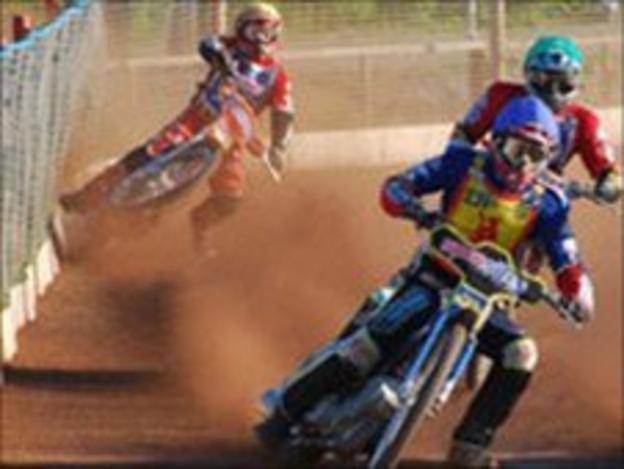 Plymouth Devils secured their first points on the road this season with a narrow victory over Leicester.
Ben Barker was in fine form for the Devils, picking up 14 points from his five rides, only losing out to Richard Hall in heat 11.
Reserve Kyle Hughes also impressed, scoring 11 points from his six rides, with two wins and two second places.
Hall was the top performer for Leicester, grabbing 13 points from his six rides.