Leicester Lions not rushing Ilya Bondarenko return
Last updated on .From the section Motorsport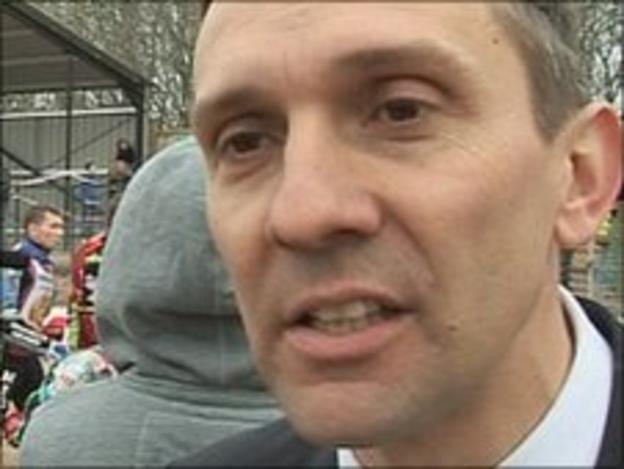 Leicester Lions promoter David Hemsley says Ilya Bondarenko will require at least another fortnight before he is fit to resume Premier League racing.
Hemsley said: "The challenge match gave us an opportunity to put him in for a few rides to see how he went.
"When it was a bit grippier early on, he found it difficult."
Hemsley added: "The bike was pulling around underneath him quite a bit, and he needed the track to slicken off until he could really give us four laps."